ID GROUP is proud to be the last French manufacturer and printer of mats. Our production plant located in Wormhout in the north of France is equipped with all the machines needed to carry out jet print, transfer and flocking.
•
•
• 
ORIGIN EUROPE:
Aware that we cannot manufacture all our products in France, we prefer European products. 
NATURAL PRODUCTS:
Part of our products are made from coconut fibres and natural rubber.
The European climate is not suitable for the production of these natural raw materials, so we have to source them from trusted suppliers in India and Sri Lanka who are committed to the planet.
 
:
Concerned about the environment, we have chosen to work with factories that have their own eco-managed and FSC® certified rubber tree plantations.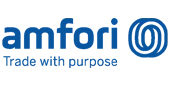 As a member of the AMFORI association, we require our factories to commit to and respect the BSCI code of conduct, which ensures respect for human rights, prohibits the use of child labor and protects workers.

All our products respect the REACH regulation. This regulation aims to control the risks linked to chemical substances. We conduct regular testing campaigns to be sure to provide you with products that are safe for both your health and the environment.
• 
SUPPORTS LOCAL ASSOCIATIONS:
Every year we donate our unsold stock to the association EMMAUS Lyon. We are also very concerned about wildlife, that's why we regularly donate our products which are particularly adapted for raptor enclosures..